"Everybody knows that to make money, you need the right avenue, the right people and the right skills
to do it."


– Marlo Andersen
<!– AWeber Web Form Generator 3.0.1 –> <!– /AWeber Web Form Generator 3.0.1 –>
Join our FREE 30-minute webinar to learn the low down and benefits of a home-based business and how to do it – with no time-wasters – just lots of support and results.
Click Here to Register for our FREE 30 Minute Webinar!
There are 2 types of people in the world. Those that blame others for their unsatisfying life situations, put up their hands saying that life is just what is dealt to them. Then there are those who just get it. They make no excuses, see the big picture and recognize the right business avenue, the right people and get the right skills – and they take focused, repeated, massive action.  They have confidence and believe. This is the success formula.
If you are in the second group that "gets it"– congratulations! If you are in the first group, you can join the second group right now!
May I invite you to my free  30-minute webinar "Be a Business Rock Star" so you can see first hand how I implement this formula.  Whether you are just now discovering, or already are, your inner Rock Star, you will love this one!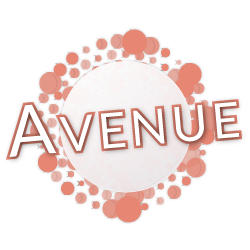 If We're Going to Make Money, We Need the Right Avenue.
Let's get to the bottom line.
Essential Oils is an extremely fast growing industry. My Essential Oil Network Marketing company rose to over a billion dollar company in less than 7 years and has an over 85% customer retention rate – because the essential oils WORK!
Looking for a home-based MLM business that you can grow and keep while truly helping others? – This is a no-brainer!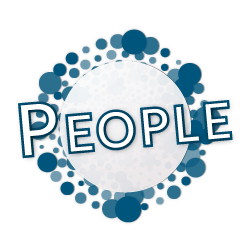 If We are Going to Make Money, We Need the Right People
If I were you, I'd be asking…
We are the product of the people with whom we most associate. I choose to work with people of integrity, heart, and a strong work ethic (hard working, positive people rock!) There's an old saying… "You can't judge a book by it's cover."  I invite you to read all you can about me, meet me on one of our team's webinars, and if you are ready to go, email me to set up a laser call about your goals in a home-based MLM business. It would be my privilege to work with you and have you join our team! (I've got a hunch that if found this site, you are hard working and positive. Welcome!)
 If We're Going to Make Money, We Need to Learn Some Skills
I've Spent 2 Years Working with a Millionaire, Now it's Your Turn!
Everybody knows there are no short-cuts to success nor any secrets to MLM.  I have learned and use a proven system that teaches the skills and it works beautifully. It is hands-on (you'll not work alone) and step by step and down to earth (no confusing tangents) with no fluff time (has anyone ever made money while on a ra-ra conference call?- no me neither).
This is part of what my team offers you so you can grow your business efficiently and effectively. The other part is the human side. We are real people with real lives and we know you are too. My life outside MLM is one full of family (husband of 23 years and 5 children), a private spiritual path mentor practice and lots of writing.
There's a saying… "The only place they make money is at the mint, the rest of us have to earn it."  Make no mistake about it, these skills work instantly, but they require you learn, practice and apply them.  Confidence comes when you improve these skills.  It is not "net-wish-marketing", or "net-hope-marketing" it is net-work-marketing.
If what I am saying resonates with you, let's get crackin'!